Organizer
de Youngsters
The de Youngsters is a member support group of the Fine Arts Museums of San Francisco. All proceeds raised by the de Youngsters support initiatives to make the Fine Arts Museums more family-friendly and accessible.
de Youngsters Steering Committee
Holland Lynch (Chair)
Janet Barnes 
Carol Bonnie
Tracy Burris
Kate Harbin Clammer
Wheeler Griffith (Art Party Co-chair)
Holly Johnson Harris
Kathryn Lasater
Amy McKnight (Art Party Co-chair)
Jeana Toney
Lisa Podos Wais
de Youngsters Advisory Committee
Kate Sheridan Chung
Kelsey Lamond
Alexis Traina
Molly Wadhwani
Grand Dame Grandparent
Dede Wilsey
2017 Lead Event Sponsors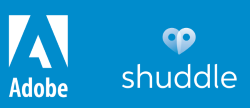 2016 Host Committee
BLUE LEVEL
Zachary Bogue, Marissa Mayer, and Macallister Bogue
Harris Family
Holland and K. C. Lynch Family
Amy and Drew McKnight
Dede Wilsey*
GREEN LEVEL
Grossman Family
Jeana Toney and Boris Putanec
YELLOW LEVEL
Kate and David Chung
Kate Harbin Clammer and Adam Clammer
Moment Family
Pincus Family
Rothschild Family
Trevor and Alexis Traina Family
ORANGE LEVEL
Jennifer and Gregg Abernathy
Agrawal Family
Max and Louise Armour
Janet Barnes and Thom Weisel Family
Beischer Family
Allison Thoreson Bhusri
Bijur Family
Boeding Family
Carol and Shelby Bonnie
Bou-Saba Family
Charles and Kelly Boyd
Brier Family
Buchbinder Family
Burris Family
Chen Family
Linda and Tom Coates
Crabill Family
Belva Davis and Family*
de Clercq Family
Dolby Family*
Dolev Cooperberg Family
Katherine Dowling and Marc Axelbaum
Duff Family
Dye Family
Jessica and Michael Eisler
Elegant Family
Fairchild Sheldon Family
Field Family
Eben and Bella Garnett
Gibson/Hudson Family
Michael and Kirsten Green
Carrie and Greg Gretsch
Gridley Family
Wheeler and Millen Griffith Family
Hartz Family
Michelle and Justin Hughes
Kristen and Jim Kelly
Letitia and Michael Kim
Kowal Family
Krasnoff Family
Lamond Family
Lasater Family
Levy Family
Donna Liu and David Schwartz Family
Linda and Kevin Lynch
Makan Family
Manshel Rusitzky Family
Minick Family
Monahan Family
Susan Moody and Mauricio Prieto
Morfit Family
Taylor, Jennifer, and Xander Nagle
O'Donovan Family
Paige Family
Stephanie and Sam Parker
Sonja and Jon Perkins
Persson Family
Podos Wais Family
Derek and Stasia Reisfield
Riedy Family
Sacksteder Family
Santangelo Brown Family
Catarina and Andy Schwab
Segal Family
Julia and Shaban Shakoori
Kathy and Bart Shepherd
Sickel Family
Ellen C.L. Simmons*
Dan and Katherine Simon Family
Evie and Ryan Simon Family
Slusky Family
Jeff and Lisa Smith
Eric and Jessica Spaly
Elizabeth and Jeff Spaulding
Sugar Family
Lisa Tarter and Sean Carroll
Traeger Family
Katie and Todd Traina Family
Abigail Turin and Jonathan Gans
Wadhwani Family
Sean C. and Anne Eu Warren
Zola Family
 *Grandparent Committee
 List as of December 20, 2015.
2017 Wine Sponsor
The Hess Collection Winery
2017 Event Partners
Bi-Rite Creamery
Galison/Mudpuppy
Gregangelo & Velocity Circus
Hint Water