Organizer
SIPA Environmental Coalition, in collaboration with The Resolution Project and The Earth Institute Center on Globalization and Sustainable Development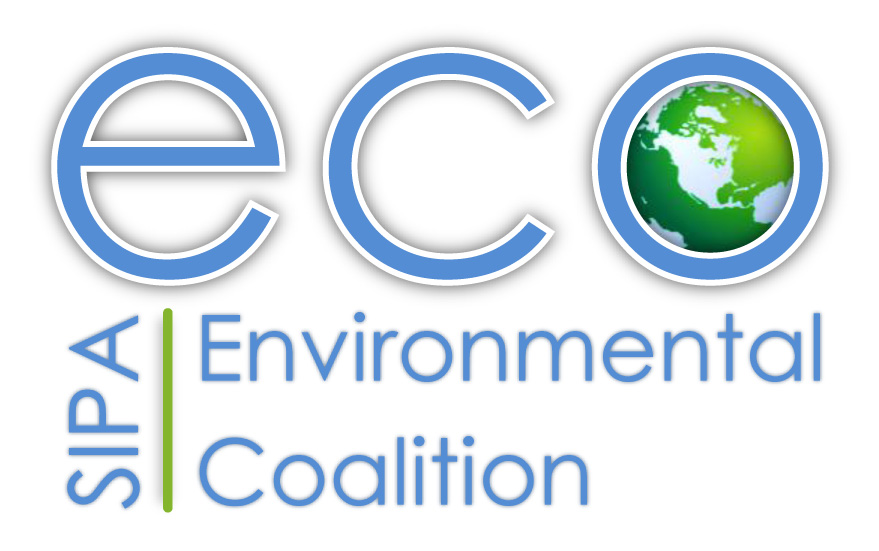 The School of International and Public Affairs (SIPA) Environmental Coalition (ECO) is a student group dedicated to elevating the profile of global and local environmental issues. ECO raises awareness by offering skills-based trainings, hosting educational and social activities, and providing opportunities for advocacy through collaboration. Our goal is to spur action and engage the Columbia community in dialogues that highlight the linkages among our fields.

For more than 60 years, Columbia University's School of International and Public Affairs has been educating professionals who work in public, private and nonprofit organizations to make a difference in the world. Through rigorous social science research and hands-on practice, SIPA's graduates and faculty strive to improve social services, advocate for human rights, strengthen markets, protect the environment, and secure peace, in their home communities and around the world.
The Resolution Project is a non-profit dedicated to fostering youth leadership development around the world through collaborative social entrepreneurship. Resolution will be hosting this year's Social Venture Challenge in collaboration with The Earth Institute and The Earth Institute's Center on Globalization and Sustainable Development. 

The Center on Globalization and Sustainable Development mobilizes the scientific expertise of the Earth Institute to create tools and research that shape new solutions to the challenges of sustainable development, and to provide policy support - as requested by governments and development organizations - to address these challenges in the context of a global society.