Organizer
Waterfront Terraces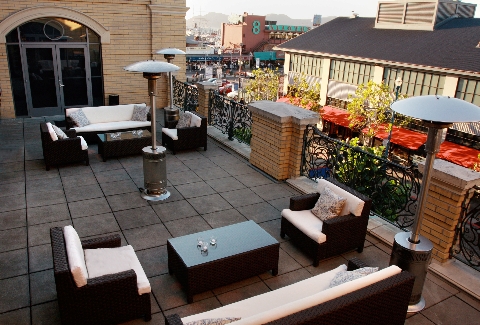 Waterfront Terraces boasts 14,000 square feet of open space such as an empty canvas for your event. Waterfront Terraces can accommodate up to 200 guests.   Perfect for business meetings,  banquets, table top trade shows, bar mitzvahs, wedding reception or a holiday extravaganza.  The flexible nature of the room provides a versatile setting for any event.  Step off the elevator to a welcoming reception lobby before entering  the Grand Room. 
Included in the rental space are two furnished terraces overlooking the San Francisco Bay.  Heat sources are available for inclemate weather.  Two separate break out rooms are suitable for private lounge time, movie showing or game playing. 
The kitchen is available for catering preparation and is equipped with refrigerator, microwave, hot and cold  running water and a serving bar.