| | |
| --- | --- |
| This event has been moved to Des Moines on May 3, 2012. Please visit mrhworkshopdesmoines.eventbrite.com for more info. Mastering the Rockefeller Habits Four Decisions Executive Workshop (April 10) | |
Organizer
Doug Wick, Positioning Systems LLC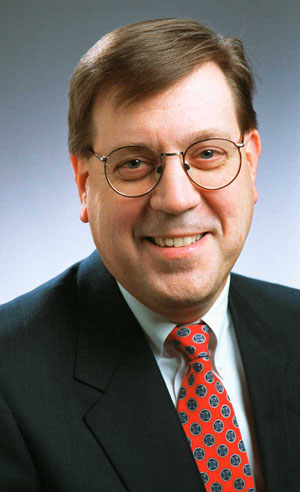 Doug Wick
Growth demands Strategic Discipline.  Since 1998 Doug Wick has been coaching small to midsized businesses. Doug owns and operates both American Business Dynamics and Positioning Systems. He has successfully coached over 300 owners and businesses, helping them to achieve success in growing, systemizing and preparing their business for sale/transition. He is a fully certified Gazelles Coach, and a former certified E-Myth Coach having completed their certification training in 2001. A former sales manager, general manager and radio station owner, Doug is particularly adept in leadership, management, marketing, and sales training disciplines.  His E-Myth coaching provided foundational structure on how to develop systems across the seven areas of management attention the E-Myth Mastery Program focused on: Leadership, Marketing, Money, Management, Client Fulfillment, Lead Generation, and Lead Conversion.  E-Myth is based on Michael Gerber's best selling business book The E-Myth Revisited, Why Most Small Businesses Don't Work and What to Do about It.  His Strategic Discipline Blog offers weekly insights into growing your small or midsized business. 
Here are just a few of Positioning Systems value propositions…
1.     We guarantee measurable success
2.     We use only world-class coaching models such as the Rockefeller Habits, E-Myth, Topgrading, Good to Great, Bringing Out the Best in People, and Switch.
3.     We promise increased cash flow, increased profit, increased valuation and increased time for clients who follow the strategic discipline principles
4.     Positioning Systems LLC is the industry leader in delivering the tools of strategic discipline
5.     We have a verifiable track record of 100s of coaching successes and will apply that experience with unrelenting commitment to every client regardless of size
Doug has spoken at industry events and 20 group meetings. His websites offer a download of his White Paper "Top Grading, Was Michael Gerber Wrong?"
He is a graduate of the University Wisconsin Oshkosh with a BS in Speech (radio, TV, film emphasis) and a minor in Journalism. He is past contributing member to the Cedar Rapids Chamber of Commerce in the New Member Advisory Board and CEO Roundtable, and is active as a basketball referee in Girls and Boys grade and high school basketball.