Women on the Verge

New York, NY
Organizer
Opera Manhattan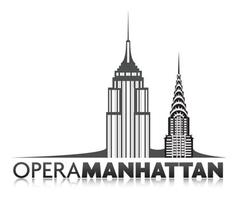 Opera Manhattan is a non-profit opera company based in New York, NY. Since its first performance in 2008, Opera Manhattan has been committed to presenting the highest quality live performances of operas in the original languages.

Opera Manhattan Repertory Theatre's mission is to empower emerging artists, encourage creative thinking, and develop business-minded artists by offering unique opportunities to participate in opera productions—a company for artists by artists.
Empowered artists creating exciting art!